foto mix
Jerzy Bielak
(Born 1926 in Katowice, Poland) Assistant DoP, camera operator and still photographer. During his studies at the Łódź Film School, he began working as an assistant DoP to Władysław Forbert on the films "Trudna miłość" dir. Stanisław Różewicz and "Godziny nadziei" dir. Jan Rybkowski. From the beginning, he was associated with the Łódź Feature Film Studio. After graduating in 1955, he was promoted to camera operator. He also took film stills.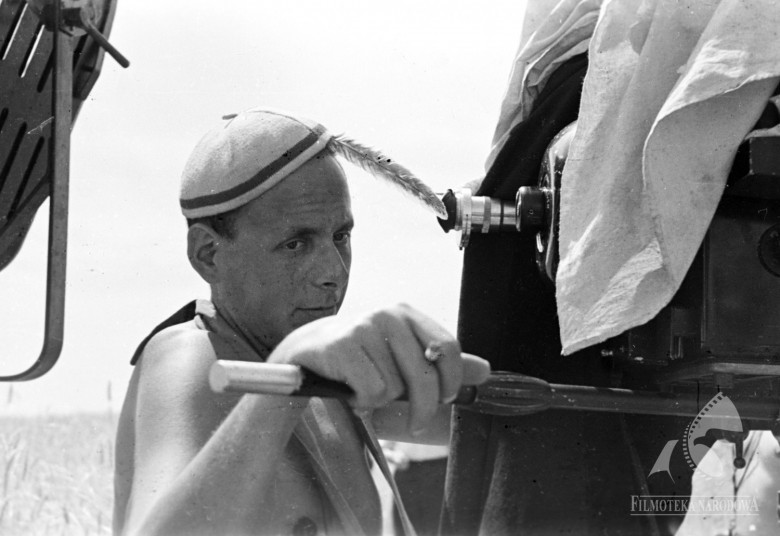 He was one of the first Polish film-set photographers who was able to take colour photos: for the films of Janusz Nasfeter " "Małe dramaty" and "Kolorowe pończochy". Although the paper stills printed from Bielak's negatives, which were reproduced in 1960 for the premiere of both films, were in black and white - except for two which were published in the "Ekran" weekly - the colour negatives survived and their scans today still reveal their vibrant colours.
It was also Jerzy Bielak who took the stills for "Lekarstwo na miłość" dir. Jan Batory, one of the most Warsaw-related films. Bielak's photos show the main characters in the then well-known CDT cafe on Jerozolimskie Ave. or in front of the modernist "Supersam" supermarket building in Unii Lubelskiej Square. Bielak was able to embed the photographed actors in the urban landscape, highlighting its architecture which then became something more than just background. That's why his stills for "Lekarstwo na miłość" are today some of the most interesting examples of outdoor film photography. And on the set of "Lekarstwo na miłość", Bielak also took the iconic film still of Kalina Jędrusik, who is wearing only a towel when she picks up the phone receiver with her eyes sensually half-closed.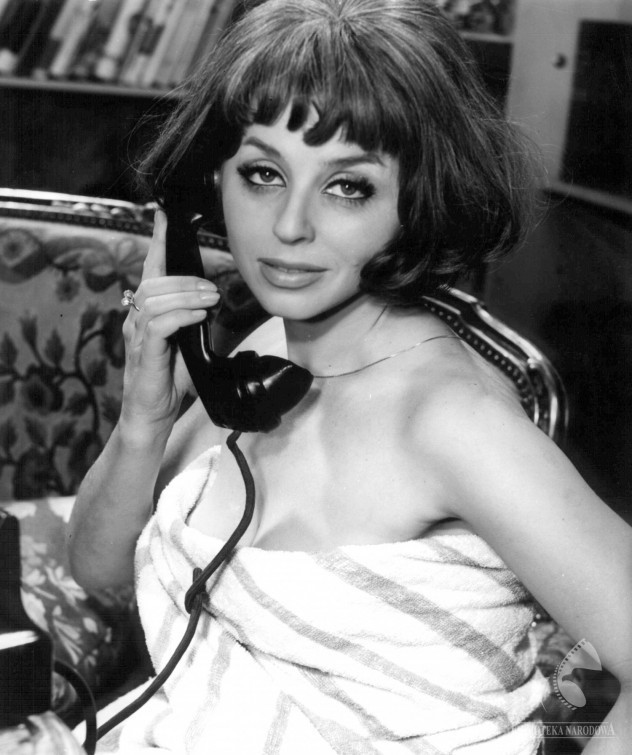 Piotr Śmiałowski
Filmography of Bielak as still photographer:
1958 – "Małe dramaty"
1959 – "Sygnały"
1960 – "Kolorowe pończochy"
1965 – "Lekarstwo na miłość"
---
Gallery
back to previous page