foto mix
Maksymilian Frankfurt vel Marek Frankfurt
(born 1896, died 1967) Still photographer. At the beginning, he made stills with Leonard Zajączkowski. Afterwards, he became the owner of Stephot – the most dynamic company making film stills. In film programs, to which Frankfurt's company made photographs, the credits were usually the same: "stills: Stephot – Maksymilian Frankfurt". Therefore, it is difficult to determine today which stills were made by photographers employed in the company and which by Frankfurt himself.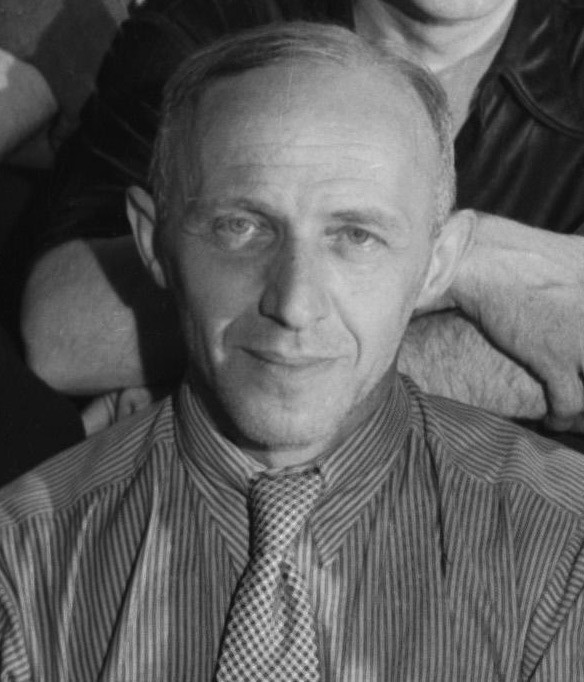 On 20 December 1936, Frankfurt established Association of Film Makers [Stowarzyszenie Realizatorów Filmowych] along with illustrious representatives of the Polish pre-war film industry (Steinwurzel, Szaro, Waszyński). "It was established – wrote Władysław Jewsiewiecki – by a group of film makers and technicians associated before in the Polish Federation of Film Producers [Polski Związek Producentów Filmowych] in sections for film directors and cinematographers, architects and photographers. It was the first organisation for film authors in Poland that due to the development of modern commercial cinematography had to become entirely independent not only because of frequently conflicting interests of producer and film crew but also because of common differences in film role perception"1.
At the end of the World War II, Frankfurt changed his name for Marek. He organised support for the photographic section of the state-owned motion picture company, Przedsiębiorstwo Państwowe "Film Polski". In the Central Archives of Modern Records, a delegation written by the general manager, Aleksander Ford, is preserved: "Citizen Marek Frankfurt is hereby delegated to the film stock and photographic items factory "Alfa" in Bydgoszcz as the expert for the organisation of production in the factory"2.
It is not known how Frankfurt's activity in the film industry began or what exactly he had done before the war. "I met him in the Polish Army Film Studio or, if you like, in PP »Film Polski«" – says Edward Zajiček, a prominent Polish film production historian. "In PAFS, Frankfurt occupied presumably a civil post. As other pre-war filmmakers, he applied probably for a job in the Studio, in order to work and make a living in the new reality, and was employed3.
Frankfurt made stills to two first postwar movies: "Zakazane piosenki" and "Jasne łany". "When Marek Frankfurt made stills – says Danuta Szaflarska – he used to put a large box camera on the film set, get under the black cloth, told us to freeze and removed lens hood. These photos have still been unrivalled!"4. However, Frankfurt's work in the film industry ended quite quickly, and the reasons for it are very hard to determine today.
Since the beginning of the 50's until probably his death, Frankfurt was the director of a photographic laboratory in the Central Photographic Agency.
Piotr Śmiałowski
Filmography of Frankfurt as still photographer (incomplete):
1933 – "Wyrok życia" (wespół z Leonardem Zajączkowskim)
1933 – "Szpieg w masce" (wespół z Leonardem Zajączkowskim)
1947 – "Zakazane pioseki"
1947 – "Jasne Łany"
---
1. W. Jewsiewiecki, Polska kinematografia w okresie filmu dźwiękowego, Łódź 1967, p.103
2. Central Archives of Modern Records, documents of the Central Office of Cinematography, file No. 102, note 119
3. Edward Zajiček's letter of 26 January 2014
4. KJZ, "Zakazane piosenki: według Danuty Szaflarskiej", Portalfilmowy.pl 5 May 2013
back to previous page